Bee School
The incredible super organism that is a honey bee colony is so cool to watch. When you know what you are looking at when you see the beautiful honey comb strategically filled with eggs, capped brood(developing babies), and precious food storage it becomes a fascinating dance of cooperation and survival through intense teamwork. We are thrilled to be able to bring an opportunity to observe and learn more about honey bees in our Bee School Program.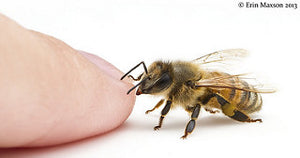 This honey bee focused in-school field trip includes a real life hive of honey bees! Appropriate for all ages we offer Bee School to Public, Catholic, Separate, or Home School Programs as well as non-profit such as Boy Scouts, Girl Scouts Libraries or Community organizations.
NOTES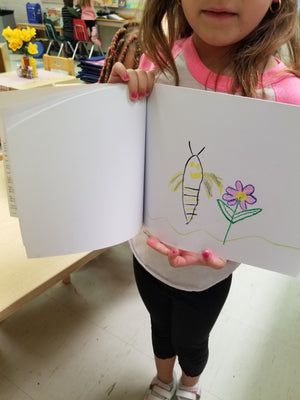 Edmonton Public School teachers can find me in the vendor list under the name "Barbara L. Kreller" as the company name.
All Bee School days begin at 9am. We want to make sure the bees get home to fly as soon as possible, while visiting as many classes as possible, so a half day can not be booked to begin in the afternoon.
Base price is for events in or around Edmonton. For any other location, Travel fees may apply.
IF YOU ARE NOT AFFILIATED WITH A SCHOOL BOARD AND WOULD LIKE A BEE SCHOOL PRESENTATION FOR YOUR HOMESCHOOL OR COMMUNITY GROUP, PLEASE CONTACT BARB DIRECTLY AT sweetinfusionhoney@gmail.com